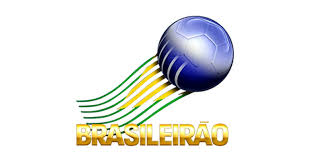 Brazilian Championship 2023: how it works, teams, dates and roll of honor
Marzo 2, 2023
the Brazilian soccer championship, called Campeonato Brasileiro, has a very particular structure and format. The Brazilian Serie A 2023 is played from 13 April 2023 to 3 December 2023 and many fans are wondering how Brasileiro, the Brazilian championship, works: who wins the tournament? How do promotions and relegations work? On this page you will find all the information you need. Remember that on our site you will also find the special on how the Italian Serie A championship works.
What is the name of the Brazilian championship  
The Brazilian football league, the Brazilian Serie A, is called Campeonato Brasileiro Série A and is also popularly known as Brasileirão.
Format del Brasileiro or Brasileirao
Since 2003, the Brasileirão's A and B series have been played in the form of running points. The 20 teams play against each other in rounds, with the champion having the most points after the 38 rounds. Serie C and D, on the other hand, mix qualifying group stages and knockout stages, until the champions, promoted or relegated teams in the higher or lower divisions are recognised. Serie C maintains the participation of 20 teams per edition with promotion and relegation, while Serie D has become the form of access for new participants, who qualify from the standings to the state championships, giving opportunities even to smaller teams.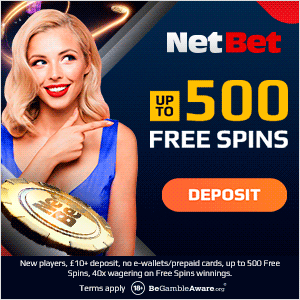 Brazilian league: standings, qualifications, promotions and relegations
The top six finishers of the Brazilian top flight are automatically classified for the Copa Libertadores, the biggest continental competition. The top four go directly into the group stage of the tournament, while the fifth and sixth places go to the preliminary round. From seventh to twelfth, they rank for the Copa Sudamericana, an alternative competition at the South American level. The last four classified in Serie A are relegated to Serie B. Therefore, the first four classified in Serie B take the place of the 4 relegated. The same movement occurs between series B and C, and C and D, which guarantees greater financial support to those who succeed.
Brasileirao Championship 2023: when it starts and when it ends
Many fans are often looking for the dates of the Brazilian championship calendar. When it starts? When does it end? The 2023 Serie A championship in Brazil is played from the weekend of 13/14/15 April 2023 to 3 December 2023.
Brazilian soccer championship 2023: the teams
There are twenty teams participating in the 2023 Brazilian soccer championship. Here are all the teams from Brasileirao 2023:
America-MG
Athl.Paranaense
Atletico Mineiro
Bahia
Botafogo
Corinthians
Coritiba
Cruzeiro
Cuiabà
Flamengo
Fluminense
Fortaleza
Goias
Gremio
Internacional
Palmeiras
Bragantino
San Paolo
Santos
Vasco da Gama
Brazilian championship: the roll of honor
The roll of honor of the Campeonato Brasileiro, the top Brazilian football league:
1959 Bahìa (1)
1960 Palmeiras (1)
1961 Santos (1)
1962 Santos (2)
1963 Santos (3)
1964 Santos (4)
1965 Santos (5)
1966 Cruzeiro (1)
1967 Palmeiras (2) // Palmeiras (3)
1968 Botafogo (1) // Santos (6)
1969 Palmeiras (4)
1970 Fluminense (1)
1971 Atl.Mineiro (1)
1972 Palmeiras (5)
1973 Palmeiras (6)
1974 Vasco da Gama (1)
1975 Internacional (1)
1976 Internacional (2)
1977 Sao Paulo (1)
1978 Guarani (1)
1979 Internacional (3)
1980 Flamengo (1)
1981 Gremio (1)
1982 Flamengo (2)
1983 Flamengo (3)
1984 Fluminense (2)
1985 Coritiba (1)
1986 Sao Paulo (2)
1987 Sport Recife (1)
1988 Bahìa (2)
1989 Vasco da Gama (2)
1990 Corinthians (1)
1991 Sao Paulo (3)
1992 Flamengo (4)
1993 Palmeiras (7)
1994 Palmeiras (8)
1995 Botafogo (2)
1996 Gremio (2)
1997 Vasco da Gama (3)
1998 Corinthians (2)
1999 Corinthians (3)
2000 Vasco da Gama (4)
2001 Atl.Paranaense (1)
2002 Santos (7)
2003 Cruzeiro (2)
2004 Santos (8)
2005 Corinthians (4)
2006 Sao Paulo (4)
2007 Sao Paulo (5)
2008 Sao Paulo (6)
2009 Flamengo (5)
2010 Fluminense (3)
2011 Corinthians (5)
2012 Fluminense (4)
2013 Cruzeiro (3)
2014 Cruzeiro (4)
2015 Corinthians (6)
2016 Palmeiras (9)
2017 Corinthians (7)
2018 Palmeiras (10)
2019 Flamengo (6)
2020 Flamengo (7)
2021 Atletico Mineiro (2)
2022 Palmeiras (11)